Cameo Acrobatix offers workshops in acroyoga, partner acrobatics and aerial silks all around Europe. Here you find an overview of the regular classes in Berlin. You can also train with us at the festivals and intensive trainings listed below.
Online handstand classes in Berlin:
Below you find the dates of the online classes, which can be booked individually through fitogram. The online handstand classes take place through zoom and have a duration of 1,5 hours. The level of the class is mixed as Kerstin offered individual exercises depending on the participants experiences. The class costs 12€ or 100€ for 10 sessions and has to be booked through fitogram. After successful enrolment through the website, you will receive a zoom link invitation via email. If you have questions, write to kerstin@cameo-acrobatix.net.
Handstand Guide for Beginners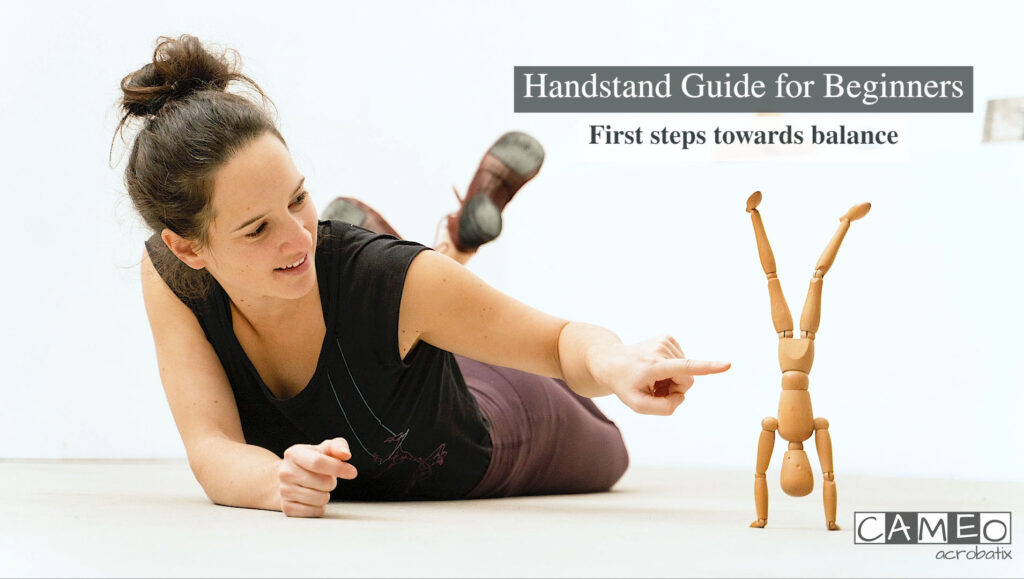 My new handstand guide is now available on Udemy. It contains video tutorials and explanations for 44 exercises. In this Guide you learn the basics of handstand technique and handstand alignment. Additionally it comes with warm up and strengthening exercises and a trainings plan for 4 weeks.
With the voucher "HANDSTANDMARCH" you get 40% off.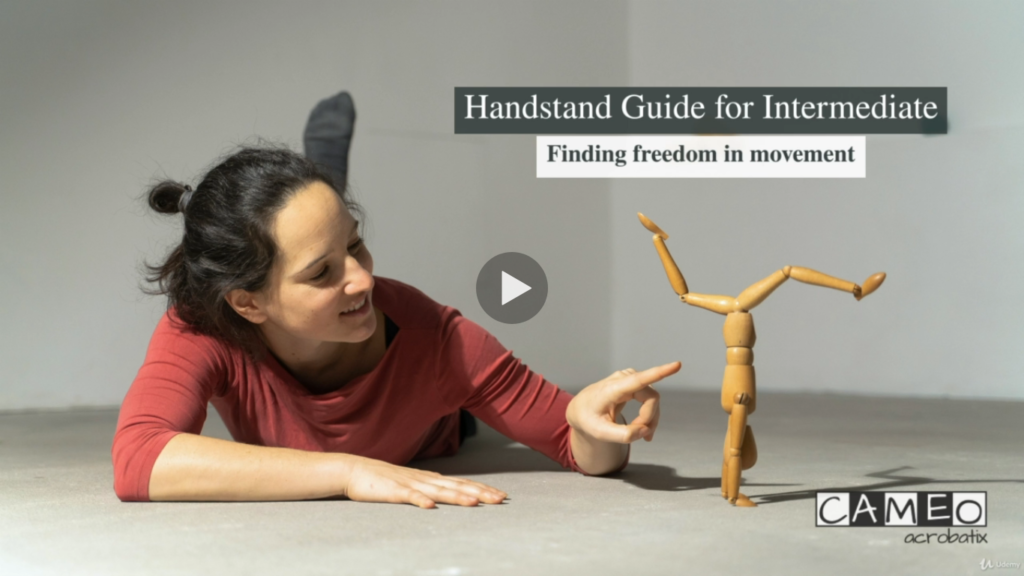 This handstand guide is for people who already can balance their first few seconds on their hands. It contains video tutorials and exercises to enhance technique, work on precision, strength and conditioning. The handstand guide for intermediate contains many exercises to work on the basic entrances (tuck, straddle, pike, straddle press) and has a chapter on shapes and leg movements.